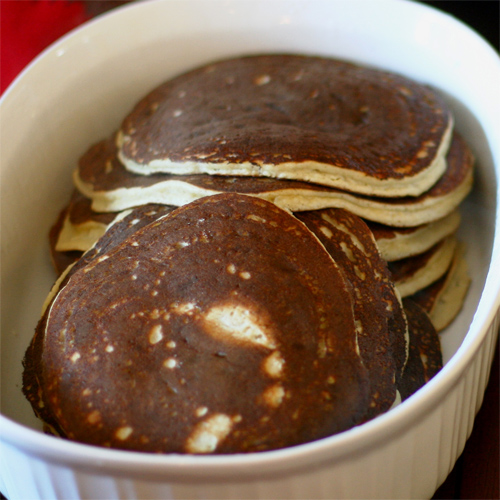 Gluten Free Coconut Flour Pancakes Recipe
photo by recipe author
Servings: 4
Preparation Time: 15 minutes
1. Mix all dry ingredients, except for baking soda, together in a medium size bowl. Mix wet ingredients, except for vinegar, and add to dry ingredients. Let sit for a few minutes.
2. After batter has hydrated, add just enough extra liquid to make a batter that's too thick to spread by itself. Add in baking soda and vinegar and mix just until incorporated.
3. Using an ice cream scoop, plop batter onto a greased or oiled skillet, spread out batter, and cook for a few minutes per side (until browned on both sides of pancake).
4. Top with your favorite toppings and enjoy!
Recipe submitted by Melissa, Sacramento, CA
Published on December 26, 2012