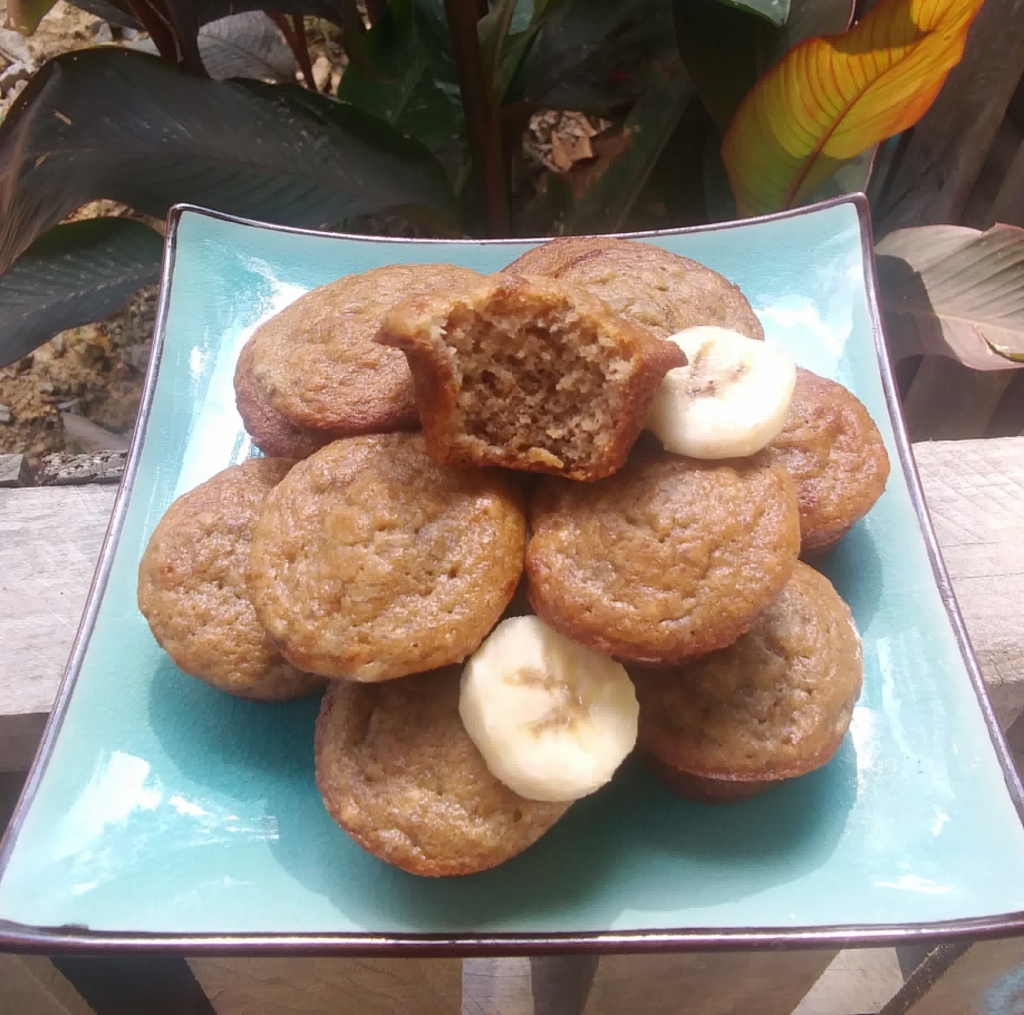 Best Ever Banana Bread
Servings: 1 loaf or 1 1/2 dozen muffins
Preparation Time: 1 Hour
Ingredients:
1/4 cup butter, melted
1/4 cup Tropical Traditions Gold Label Coconut oil, melted (plus a few tablespoons for greasing pans)
3/4 cup oragnic turbinado sugar 
1/2 cup sour cream 
2 large eggs 
1/4 cup whey (leftover from making yogurt, etc. can substitute with milk or cream if needed)
1 teaspoon vanilla extract 
3 large very ripe bananas (or 4 small bananas), mashed 
1 1/2 cups all purpose flour 
2 tablespoons flax seeds, ground fine 
2 tablespoons grassfed gelatin 
1 teaspoon baking soda 
1/2 teaspoon baking powder 
1/2 teaspoon salt 
1 teaspoon ground cinnamon
Directions: 

Grease pans with coconut oil. Preheat oven to 350 degrees. 

In a large mixing bowl, combine the melted butter, melted coconut oil, and sugar. Whisk together until smooth and creamy. 

Whisk in the sour cream, vanilla, whey, and eggs, stirring until well combined. Add the mashed banana and stir again til smooth.  

Sprinkle the flour, baking soda, baking powder, gelatin, flax, salt, and cinnamon on top of the wet ingredients, then stir everything until thoroughly combined. 

Pour the batter into the prepared pans and bake for 45-55 minutes  (18-20 minutes for muffins) or until a toothpick inserted in the center comes out mostly clean. 

Delicious with nut butter and a slice of fresh banana!

Marijah in Columbia, Kentucky won a $50 Healthy Traditions gift certificate for this recipe and photo! Submit your recipes and photos here!