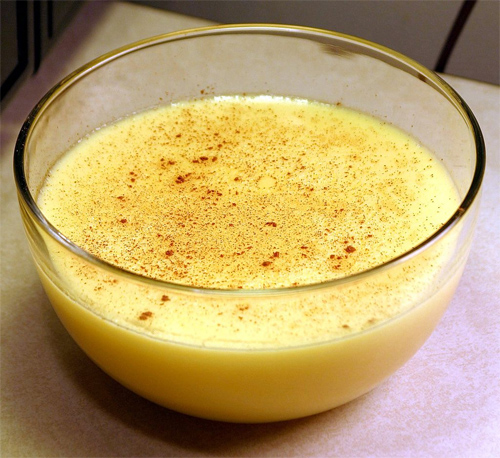 example photo shown
photo credit link here
Preheat oven to 350 degrees.
Mix the sugar and flour together and add the lemon juice, slightly beaten egg yolks, butter and salt. Stir in the milk and mix well.
Beat the whites until stiff and fold into the first mixture. Pour mixture into custard cups greased with coconut oil, if needed.
Set cups in pan with hot water and bake in a preheated oven for about 40 minutes. This may also be baked in a pie plate.
These are absolutely delicious, and it is hard to eat just one!
Recipe submitted by Julie, Elizabethtown, PA
Published on January 4, 2009