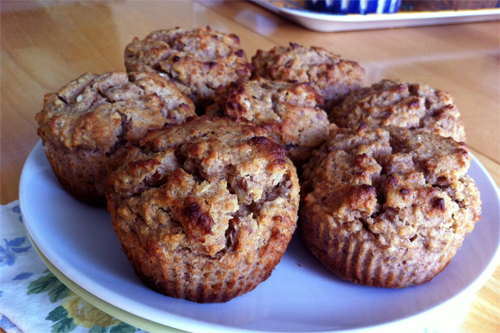 Gluten Free Pecan Pie Muffins
photo by recipe author
Servings: 12
Preparation Time: 10 minutes
Preheat oven to 400 degrees F.
Line muffin tin with 12 paper liners.
In a food processor, chop pecans until they resemble a coarse crumb. Add pecan meal and all other ingredients into mixing bowl and mix until just blended.
Divide into prepared muffin liners and bake for approximately 15 to 20 minutes or until lightly browned and firm to the touch.
Recipe submitted by Kathryn, Cary, NC
Published on April 2, 2012