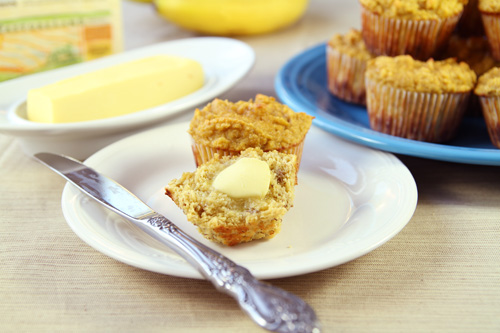 example photo shown
Preheat oven to 350 or 400 degrees F. Grease 6 muffin tins with additional coconut oil. Set aside.
In a small bowl beat eggs, coconut oil, honey or maple syrup, and salt together. Combine coconut flour and baking powder together and whisk into batter until smooth.
Fill prepared muffin cups half-way with batter and sprinkle coconut on top. Bake in preheated oven for 10-15 minutes.
Recipe submitted by Fran, Toronto, Canada
Published on September 15, 2009