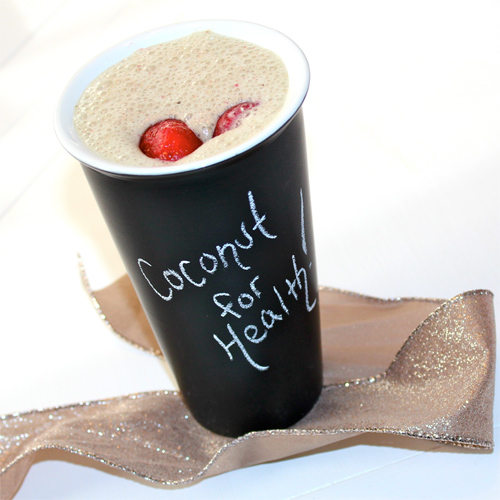 Post-Holiday Power Smoothie
photo by recipe author
I think right about now we could all use something with a bit more nutritional value than a cookie…this yummy and nourishing powerhouse is perfect for breakfast or a pick me up that will have you back on track and going strong for hours.
Servings: 2-3
Preparation Time: 5 minutes
Blend all but the fruit until mixed, add fruit, blend until smooth and enjoy. To your health!
* For the freshest coconut milk make homemade coconut milk. (See video at this link.)
Recipe submitted by Lydia, Salem, VA
Published on January 11, 2013