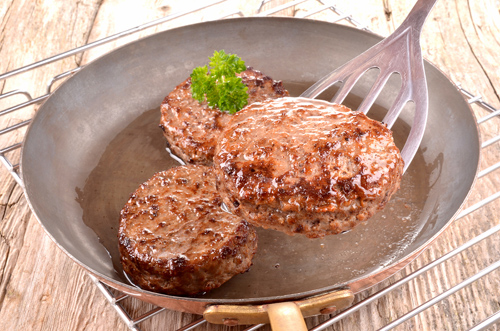 stock photo
For 4-5 hamburgers:
Cook the minced onions with the coconut oil and/or butter gently over low heat until tender; do not brown. Set aside to cool.
In a medium bowl mix beef, seasonings and egg together. Shape into patties.
Pan-broil (fry) with some expeller pressed coconut oil for 4-5 minutes per side, or until it has reached desired doneness.
Sprinkle some organic soy sauce over each burger and serve.
Note: You can shape any remaining hamburger mixture into patties and freeze in zip lock bags.
Recipe submitted by Simi, Los Angeles, CA
Published on April 1, 2009