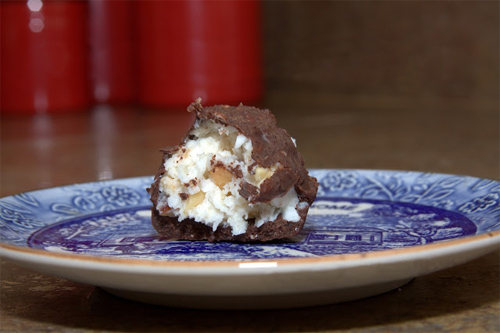 Almond Coconut Truffle Bites Recipe
photo by recipe author
Servings: 18
Preparation Time: 40 minutes
Combine coconut oil, cocoa, and sweetener in a small bowl. Leave on the counter to stay in liquid form.
In a mixer bowl, combine cream cheese, coconut, nuts, and remaining 4 tablespoons sweetener. Mix well.
Form cream cheese mixture into tablespoon-sized balls on a sheet of waxed paper or in a muffin tin; freeze for 30 minutes or until slightly hardened.
Remove from freezer and drizzle balls with chocolate.
Store in freezer; these are wonderful served cold. Makes approximately 1 1/2 dozen balls.
Recipe submitted by Melissa, Tyler, TX
Published on November 22, 2013