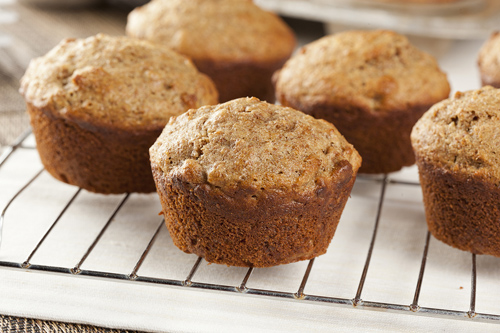 stock photo
Preheat oven to 350°F. Grease muffin tins or line with paper liners.
In a large bowl, mix together whole wheat flour, amaranth flour, baking powder and salt.
In another bowl, beat egg, water with coconut cream concentrate, vanilla, oil and honey together. Gradually mix the flour mixture into the liquid mixture. Stir everything well. Stir in raisins and chopped nuts. Fill muffin tins 3/4 full and bake for about 20 minutes or until they become golden.
Makes 12 muffins. Bon appetite!
Recipe submitted by Tanya, Austin, TX
Published on June 25, 2008