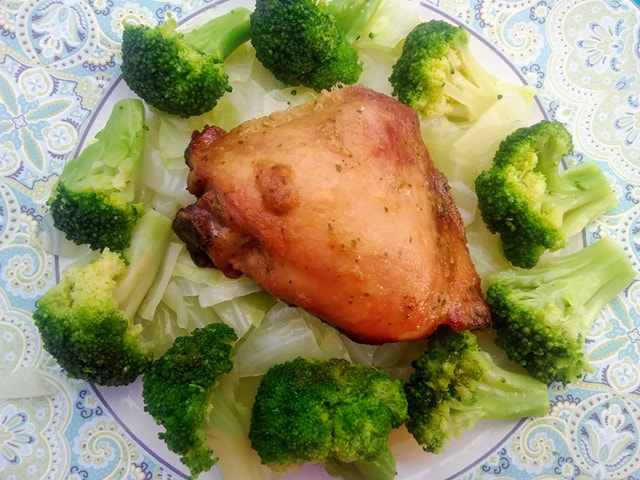 Baked Ranch Chicken
Servings: 3-5
Preparation Time: 45-65 Minutes
Ingredients: 
5 bone-in, skin-on pastured chicken thighs 
2 tbsp powdered organic ranch seasoning
1/4 teaspoon Tony Chachere's cajun seasoning (or combine a pinch each of salt, cayenne, black pepper, and garlic powder for a similar seasoning) 
1 1/2 tablespoons Tropical Traditions Gold Label Coconut oil
Directions: 

Preheat oven to 350 degrees. 

Grease a glass baking dish with 1/2 teaspoon coconut oil. 

Combine 1 tablespoon coconut oil, ranch seasoning, and Tony Chacere's in a small dish. 

Set chicken thighs into greased dish and rub (top and bottom) with the seasoning mixture until thoroughly coated. 

Bake for 45 minutes to 1 hour or until skins are crispy and juices from inside of thighs runs clear. 

Enjoy with whatever sides you desire (pictured here with steamed cabbage and broccoli - both topped with a mixture of salted grassfed butter and coconut oil)


Marijah in Columbia, Kentucky won a $50 Healthy Traditions gift certificate for this recipe and photo! Submit your recipes and photos here! 
Published on August 2, 2019