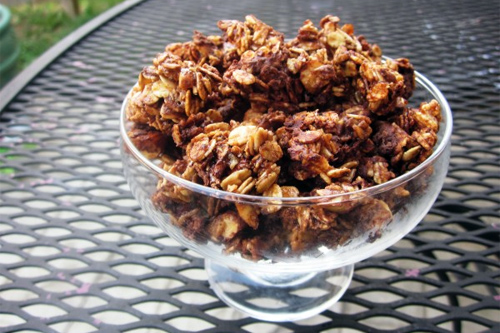 Chocolate Almond Granola
photo by recipe author
Servings: 8
Preparation Time: 10 minutes
Preheat oven to 325 degrees F.
Combine the brown rice syrup, oil, almond butter and vanilla in a large bowl until well mixed. Fold in the oats and add the rest of the ingredients stirring to coat.
Once mixture is well combined pour onto a lined baking sheet and bake for 22 minutes in preheated oven, stirring once. Let cool and enjoy!
Recipe submitted by Kate, Lexington, KY
Published on July 21, 2011