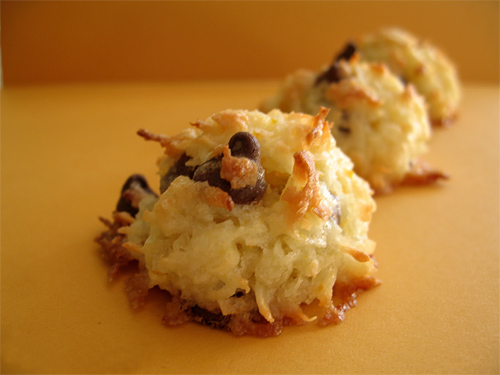 Chocolate and Orange Coconut Macaroons
Photo by recipe author
Servings: 20
Preparation Time: 10 minutes
Preheat oven to 350 degrees F.
In a large bowl, whisk together coconut, sugar, flour, zest and salt. Stir in egg whites, butter and almond extract. Fold in chocolate chips.
On parchment lined baking sheets, place rounded tablespoon-sized balls of dough approximately 2″ apart. Gently roll the balls of dough for a more uniform shape.
Bake for 20 minutes or until they are firm to the touch and lightly browned on the bottom. Let cool before serving.
Recipe submitted by Dunne, Columbia, SC
Published on June 23, 2010