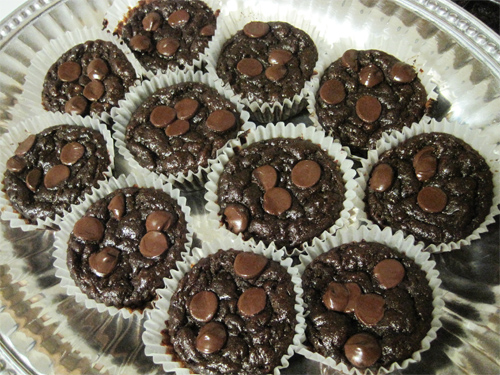 Chocolate Banana Coconut Flour Muffins Recipe
photo by recipe author
Servings: 10 muffins
Preparation Time: 10 to 15 minutes
Approximately 1/4 cup chocolate chips
Preheat oven to 350 degrees.
Line muffin tin with liners. Combine all ingredients (except for the chocolate chips) in a mixing bowl. Mix with a paddle attachment until well combined. Fill liners with batter about 2/3 of the way full. Top with chocolate chips.
Bake for approximately 15 to 20 minutes. Cool. Consume.
Recipe submitted by Jenny, Maryville, TN
Published on March 15, 2013