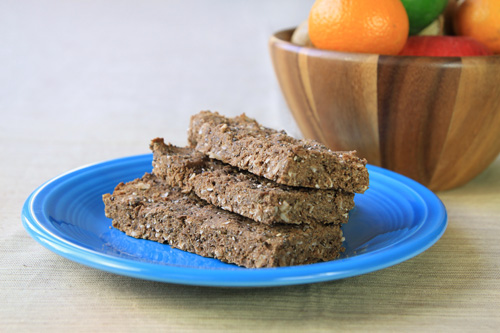 Preheat oven to 375. Grease cookie sheet(s) with extra coconut oil.
Melt oil if needed and in a large bowl stir in remaining ingredients with the oil until well blended. Place spoon sized mounds unto prepared cookie sheets and pat down slightly into bars.
Bake in preheated oven for 14-15 minutes. Don't overcook.
Recipe submitted by Virginia, Circle, MT
Published on July 9, 2008