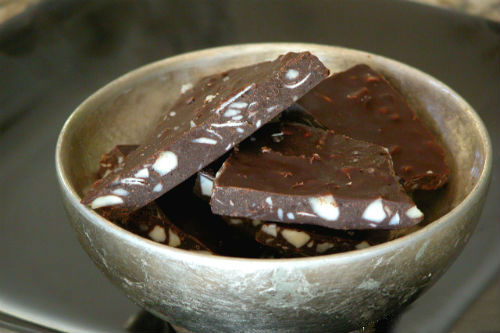 Chocolate Coconut Macadamia Nut Bark
photo by recipe author
Servings: 8
Preparation Time: 10 minutes
1. Place a glass mixing bowl over a saucepan of simmering water and add chocolate and coconut oil.
2. Once everything has melted, remove from heat and add in the nuts, coconut and sweetener.
3. Mix well and pour onto a parchment lined cookie sheet.
4. Place in the freezer to set. Once it has hardened, break into pieces.
Quick notes:
If you are using a dry sugar to sweeten, I would "powder" it in a coffee grinder or blender or it will be gritty
Variations:
You could use almonds instead of macadamia nuts.
Recipe submitted by Kate, Highlands Ranch, CO
Published on April 13, 2012