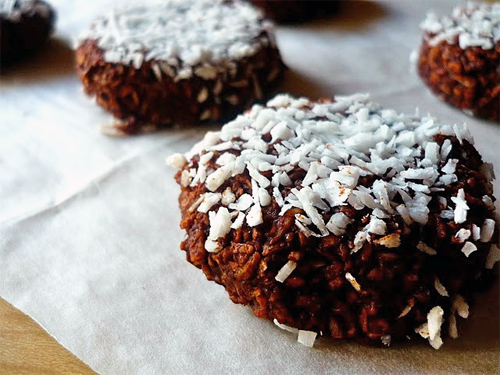 example photo shown
Preheat oven to 320 degrees.
Whip egg white till almost stiff peaks form.
While continuing to mix, add the vanilla extract and slowly add sugar. Mix in the dried shredded coconut after mixing in the sugar.
Now, melt the chocolate and fold into the coconut mixture. Drop by teaspoonfuls onto parchment paper lined baking sheet. Bake for 15 minutes in preheated oven. Let cookies cool on the pan and then serve! Makes approximately 15 cookies.
Recipe submitted by Cindy, Vista, CA
Published on November 19, 2008