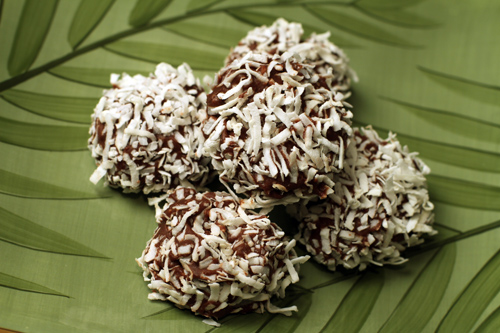 Chocolate Coconut Peanut Butter Balls
Prepared by Sarah Shilhavy, Photo by Jeremiah Shilhavy
Servings: 8
Preparation Time: 10 minutes
In mixing bowl combine peanut butter, honey, cocoa, coconut oil, pecans, and half a cup of shredded coconut. Mix until smooth. Take spoonful-size scoops of batter and roll into balls in the rest of the coconut shreds.
Place balls on a baking sheet covered with wax paper and place in freezer until desired firmness.
Recipe submitted by Jocelyn, Costa Rica
Sarah's notes: You can also use flaked coconut to roll the balls in (like I did, see the picture) instead of shredded.
Published on January 21, 2011