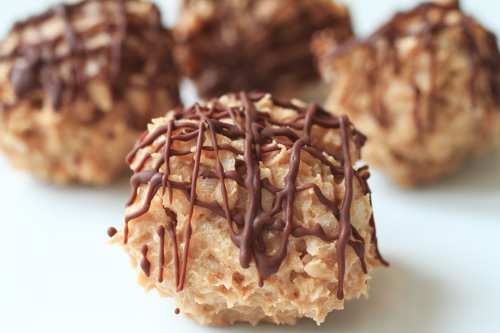 Chewy Gluten Free Chocolate Chip Cookies
Prepared by Sarah Shilhavy, Photo by Jeremiah Shilhavy
Servings: 1-2 servings, 11 pieces
Preparation Time: 5 minutes
Mix all ingredients together in a small bowl until a sticky
dough like consistency has formed. Add a little more protein powder if needed.
Roll into small balls and drizzle with melted chocolate.
Refrigerate or freeze until firm.
*The best coconut milk is fresh homemade coconut milk. See
our

recipe and video demo here.
Recipe submitted by Darlene, Enumclaw, WA
Published on December 21, 2009