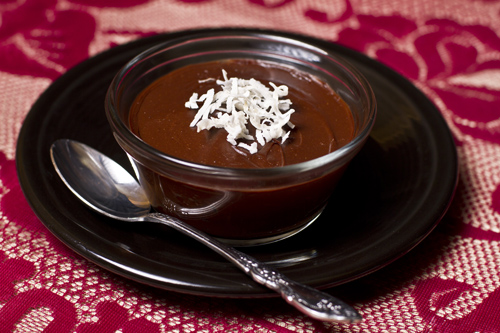 example photo shown
This could be served as a delicious pudding, or as a frosting, or as a dip for your fruit such as strawberries, bananas, sweet cherries or pineapple. The uses are endless with your imagination. Enjoy!
Place everything except toasted coconut in a high-power blender or food processor and blend (on high) until very smooth. You will need to stop and stir frequently until mixture is satin-y smooth and well blended.
Serve topped with toasted coconut if desired.
Keep stored in an airtight container in the fridge – that is if it makes it to the fridge.
Recipe submitted by Miriam, Kingston, GA
Published on August 14, 2009