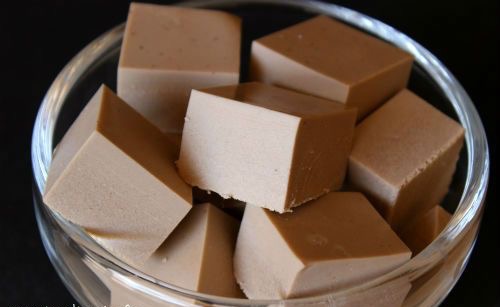 Chocolate Coconut Sports Gummies
photo by recipe author
Servings: 15+
Preparation Time: 10 minutes
Place all ingredients in a blender and mix until well combined
Pour into a candy mold or glass dish and refrigerate until firm. Cut into desired size and serve.
Note: Gummies can be tailored by adding more cacao or none at all or try using different extracts or flavorings.
Fresh Coconut Milk
*For the freshest coconut milk make homemade coconut milk. (See video at this link.)
Kate from Highlands Ranch, CO won $50 for this recipe and photo! Submit your coconut recipes and photos here!
Published on April 4, 2016