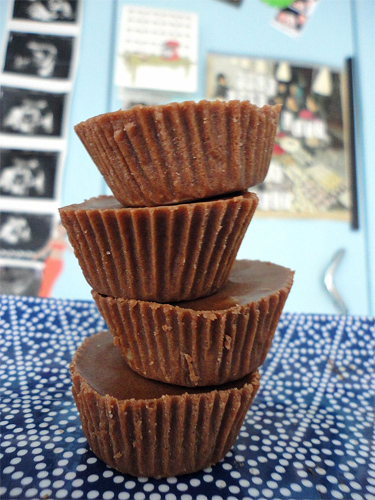 Chocolate Peanut Butter Surprise Bites Recipe
photo by recipe author
Servings: 10
Preparation Time: 15 minutes
Treats to go inside:
Fresh, dried or frozen fruit or nuts. I used dried cranberries, apple slices, raisins, frozen banana and sunflower seeds.
Melt coconut oil and add to food processor or blender with peanut butter, cocoa powder and honey until blended.
Line a baking sheet with cupcake liners. Put treats in bottom of cupcake liners. Pour mixture into liners until 3/4 full.
Pace in freezer for at least an hour, overnight is best. Store in a freezer bag in the fridge or freezer.
Enjoy!
Recipe submitted by Mikaela, Ogden, UT
Published on January 24, 2014