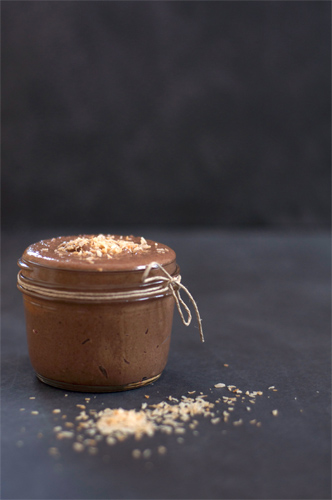 Cocoa and Toasted Coconut Almond Butter Recipe
photo by recipe author
16 tablespoon-sized servings
Preparation Time: 20 minutes
Heat a pan over medium high heat and toast the coconut flakes, shaking or stirring frequently until lightly browned and fragrant. Immediately transfer the coconut to a small plate so it doesn't continue cooking.
In a large food processor with the blade attachment, process the almonds until they make a smooth paste. This takes longer than you'd expect and it will go through a few stages until it smooths out. You may have to periodically scrape the sides of the container.
Add the toasted coconut flakes, cocoa powder, and sea salt to the processor bowl. Process until fully combined.
Store in an airtight container in the refrigerator.
Loretta from Waukesha, WI just won $50 for this recipe and photo!
Submit yours here.
Published on March 17, 2014