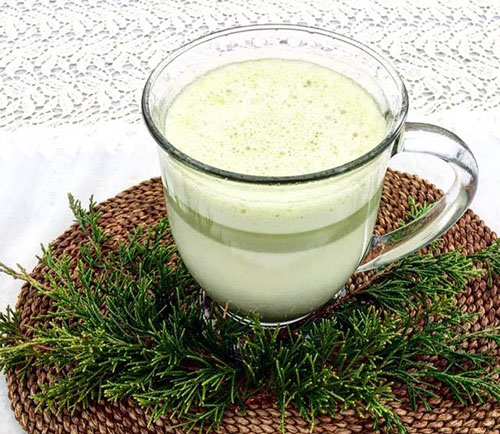 Coconut Amaretto Matcha Tea Latte
photo by Orissa
Servings: 1
Preparation Time: 5 minutes
1 1/2 cups milk or non-dairy milk*
1 teaspoon organic matcha green tea powder
1 teaspoon-1 tablespoon coconut oil
1 teaspoon raw honey, optional
1/4 teaspoon amaretto or sub with almond extract (vanilla extract can also be used if you do not have either amaretto or almond on hand)
sprinkle cinnamon, optional
Heat milk, coconut oil and matcha powder in a pan over medium heat until hot, but not boiling. Whisk vigorously until well combined and frothy.
Remove from heat, stir in remaining ingredients except cinnamon.
Pour into a large mug and sprinkle with cinnamon. Serve hot.
*Non-Dairy Homemade Coconut Milk or Home Made Coconut Cashew Milk:
Kelly from Monterey, CA won $25 for this recipe! Photo by Orissa. Submit your recipes and photos here!
Published on January 16, 2017