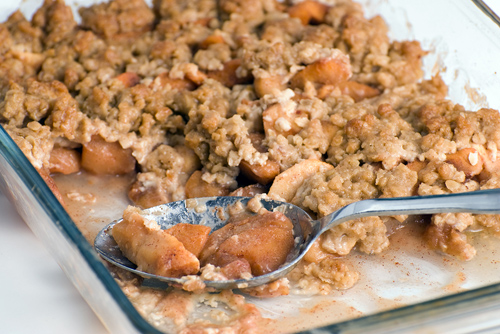 stock photo
Preheat oven to 350 degrees.
Cut apples into cubes or small slices. Mix with 1 tablespoon of sugar, coconut and cinnamon.
Place in pie plate and set aside. Mix flour, ¾ cup sugar, melted coconut oil, egg and nuts together and pour over apples.
Bake in the preheated oven for about 45 minutes. Top should be nice and brown. Serve with fresh whipped cream!
Recipe submitted by Emi, Opelika, AL
Published on March 12, 2008