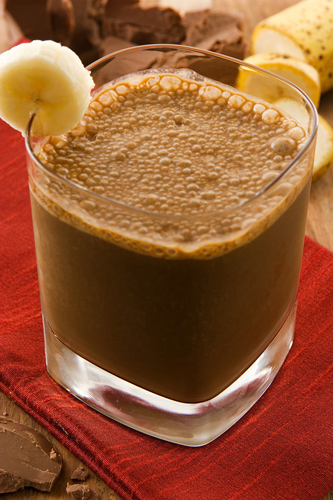 stock photo
This is a quick, high-protein meal or snack that tastes like a dessert.
1 cup plain rice milk, almond milk, or coconut milk*, as needed
1-2 tablespoons carob powder
1 ripe banana, peeled and mashed
1 scoop vanilla whey protein powder
2 tablespoons coconut cream concentrate, warmed slightly if necessary to soften
Blend all ingredients in a blender until smooth.
Makes 1 serving.
*Use 1 teaspoon of coconut cream concentrate for every 6-8 oz of water for coconut cream milk. Mix together and use as directed or make homemade coconut milk.
Recipe submitted by Simi, Los Angeles, CA
Published on August 12, 2009