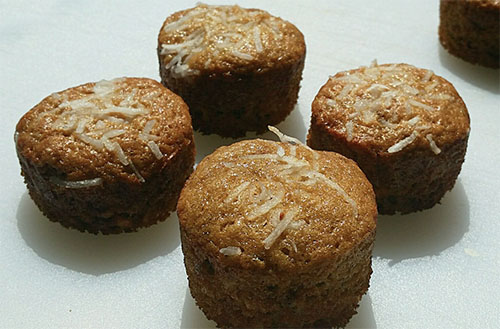 Coconut Banana Muffins
photo by recipe author
Servings: 12
Preparation Time: 10 minutes
Preheat oven to 375° F. Butter the muffin tins or use paper cup liners.
Whisk melted coconut oil and yogurt together, add bananas and sugar, mix well. Add beaten egg and vanilla and mix for 1 or 2 more minutes.
In a separate bowl, sift together flour, baking powder and salt. Fold flour mixture into banana mixture carefully, just until incorporated.
Fill muffin cups half full and sprinkle coconut flakes on top. Bake 13 to 16 minutes, until golden brown.
Nicole from Warm Springs, OR won $50 for this recipe and photo! Submit your recipes here!
Published on September 1, 2016