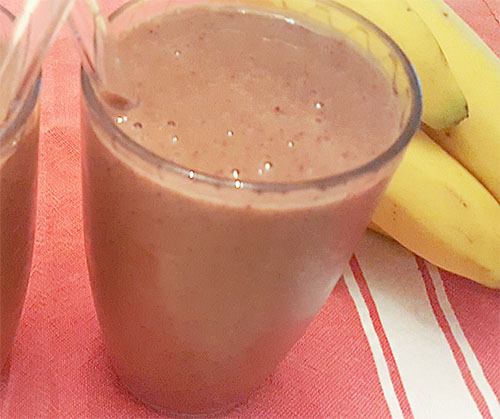 Coconut Cherry Banana Smoothie
photo by recipe author
Servings: 4
Preparation Time: 5 minutes
3 cups coconut milk*
3 cups baby spinach
4 cups frozen cherries
2 bananas
6 dates
1 teaspoon vanilla, optional
Blend coconut milk and spinach until smooth. Add remaining ingredients and blend until smooth.
Serve cold.
*For the freshest coconut milk make homemade coconut milk. (See video at this link.)
Featured Product

Tropical Traditions 100% natural Shredded Coconut, Coconut Flakes, and Coconut Chips are made from organic dried coconuts in the Philippines that are grown with no fertilizers or pesticides. This premium dried coconut contains no additives or preservatives, and is not sweetened. Unlike most dried coconut on the market, our dried coconut products are not treated with sulfites to keep them white.

They are a great addition to recipes and baking, or just for snacks! Note: The Shredded Coconut is a very small cut, suitable for baking, such as making macaroons. The Coconut Flakes are a larger shredded coconut cut, perfect for garnishing or toppings, such as the top of a coconut cream pie. The Coconut Chips are a much larger cut that can be used as a snack food. You can mix them with nuts and dried fruit, for example.
Kelly from Monterey, CA won $50 for this recipe and photo! Submit your recipes and photos here!
Published on February 17, 2017