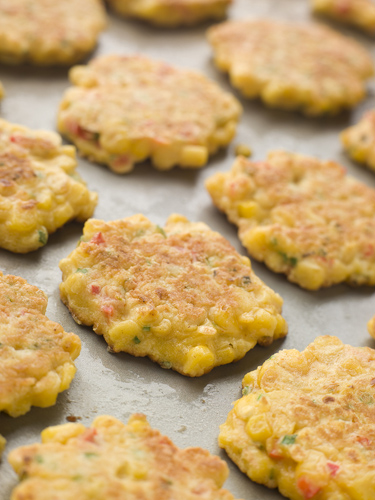 stock photo
In a blender or food processor whirl ¾ of the corn and chives until lightly pureed. Empty into a bowl and add eggs and 2 tablespoons coconut oil. Mix well. Add coconut flour, cornmeal, salt and pepper. Mix thoroughly but gently.
Heat additional oil or butter on cast iron griddle over medium-low heat. Place large spoonfuls of batter into skillet. Flatten gently and cook until golden brown. Flip and cook other side.
Serve with butter, hot sauce, sour cream or desired condiments. Yum!!
Recipe submitted by Jessica, Greenville, TX
Published on August 20, 2008