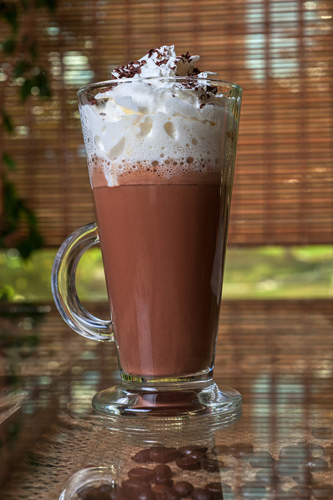 stock photo
In a large saucepan with a wire whisk, stir together cocoa and sweetener. Over medium heat, add 1 cup of milk, the water and coconut cream concentrate. Whisk and bring to a simmer.
Add coffee and remaining milk and whisk until mocha is nice and hot. Add vanilla. Remove from heat and serve with a spoonful of the optional garnishes if desired. Enjoy!!
Note: For a real energy booster, add 3 tablespoons of coconut oil.
Recipe submitted by Sarah, WI
Published on March 3, 2009