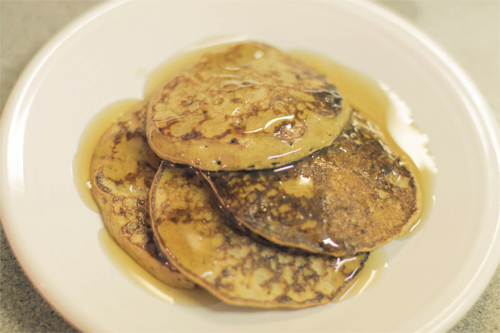 Coconut Flour Banana Pancakes Recipe
photo by recipe author
Servings: 8
Preparation Time: 15 minutes
Add-ins (optional): dried blueberries, walnuts, or coconut flakes.
Let sit for about 5 minutes. This allows the coconut flour to thicken the batter.
Pour batter onto pan or griddle (silver dollar size). Cook on the first side for about 4-6 minutes depending on the heat level. They will begin to bubble at about 2 minutes but don't get impatient and flip them!
Okay, they should start to look as if the top side is nearly done cooking. You can tell it is the right time when the top takes on more of a matte look and no longer looks like raw batter. At this point they are ready to be flipped.
Recipe submitted by Brittany, Fishers, IN
Published on March 1, 2013