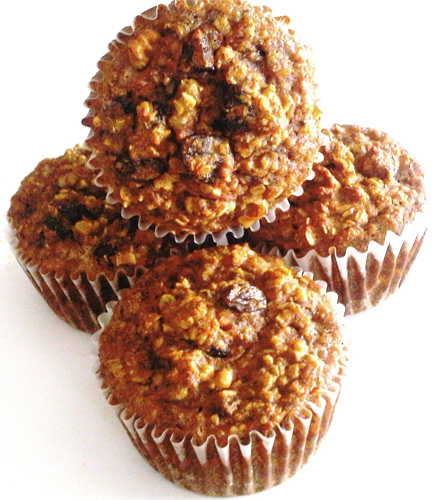 Coconut Flour Carrot Oatmeal Muffins
photo by recipe author
Servings: 15 muffins
Preparation Time: 15 minutes
Preheat oven to 400 degrees F.
Put raisins in small bowl and cover with hot water to plump up; set aside.
Combine oats, flax, coconut flour, sugar, baking soda, and spices. In separate bowl, mix together eggs, oil, water, and milk then add to dry mixture. Fold in carrot, apple, raisins (squeezing out excess liquid beforehand) and nuts.
Spoon into lined or greased muffin tin.
Bake for 15 minutes, or until toothpick inserted in center comes out clean.
Recipe submitted by Jennifer, Canada
Published on March 26, 2012