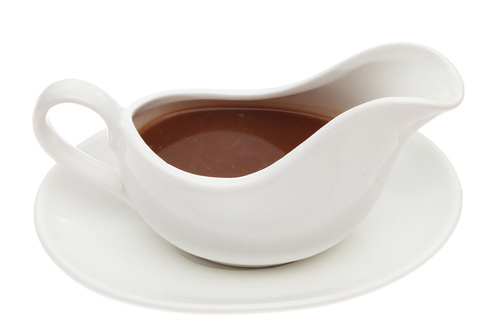 stock photo
Heat coconut oil over medium heat until it begins to slightly boil. Add coconut flour all at once and stir constantly until dark brown – be careful not to burn it. Add water or broth all at once and bring to a boil using a whisk to combine the mixture into a smooth consistency. Cook at a low boil until desired consistency. Add salt and sesame oil and stir until oil is well mixed. Use your imagination for other seasonings.
Serve over mashed potatoes. YUMMY!!
If reheating leftover gravy, you may need to add more liquid.
Cheese Sauce Variation: after completing the above instructions, add ¼ cup cheese of your choice and serve over steamed broccoli or cauliflower.
Recipe submitted by Tammy, Cape Girardeau, MO
Published on June 18, 2008