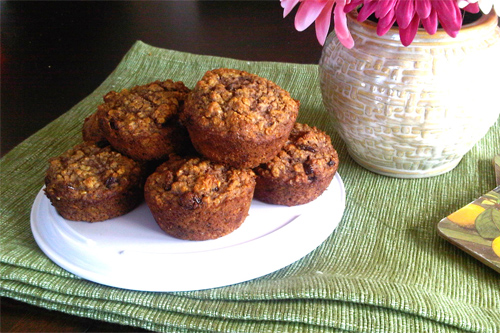 Coconut Flour Oatmeal Raisin and Flax Muffins Recipe
photo by recipe author
Servings: 12 muffins
Preparation Time: 15 minutes
Preheat oven to 400F.
Soak raisins in warm water to cover; set aside.
Mix dry ingredients together; mix wet ingredients in a separate bowl. Add wet to dry and stir to combine. Drain and squeeze excess water from raisins, add to batter. Spoon batter into lined muffin pan – about 1/4 cup per muffin.
Bake 15 to 20 minutes, or until toothpick inserted in center comes out clean.
Recipe submitted by Jennifer, Canada
Published on April 27, 2012