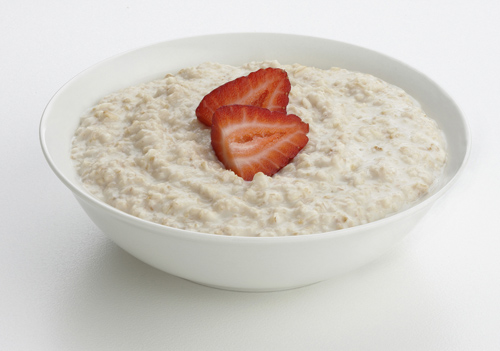 stock photo
The texture of this porridge is a bit unusual because of the coconut flour, but I wanted coconut fiber, and didn't care for using flakes exclusively. This porridge has a very high fiber content and is extremely nutritious with the coconut, oats and chia. Savor the naturally rich, buttery, vanilla enhanced creamy coconut goodness of the original recipe as is or try the variations below. Enjoy!
In small saucepan, combine water, milk, vanilla and banana. Sift coconut flour into pot and mash with fork, until fairly smooth. Add remaining ingredients except butter and honey and bring to a boil over medium heat, stirring frequently. Reduce heat and continue cooking for about 10 minutes, until oats are tender. Add extra water or milk as needed to maintain desired thickness. Top with butter and honey. Makes 1 – 2 servings, and can be eaten hot or chilled. Delicious! Variations:
Add cinnamon to taste, up to 1/4 teaspoon.
Substitute organic maple syrup or blackstrap molasses for the honey. This adds innumerable health benefits, and tastes nice if you don't mind the darker flavor of the blackstrap.
Add 2 tablespoons of your choice of chopped nuts or nutritious seeds such as almonds, sesame or sunflower seeds for added texture and protein.
Add a 1/2 cup of fresh or 1/4 cup of dried fruits. I like fresh berries for the contrast of sweet-tart flavor plus they are a great source of Vitamin C or a blend of dried raisins, dates and figs for their rich almost candy-like natural sweetness. All these fruits offer a wide array of antioxidants.
Enjoy in good health! Recipe submitted by Sophie, Prairie du Chien, WI
Published on April 26, 2009