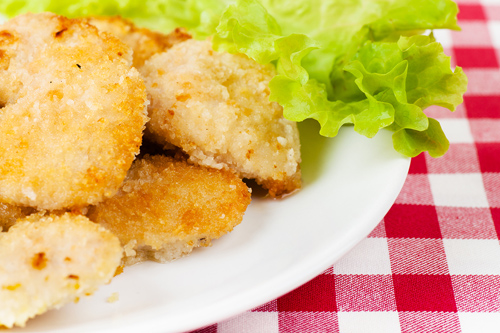 stock photo
Coating mix:
Wash chicken thighs and pat dry with paper towels. In a large bowl, mix all the dry ingredients together.
Beat yogurt and egg together. Coat chicken thighs in egg/yogurt mixture and coat with bread crumb mixture.
Heat the coconut oil in a large skillet and fry chicken until golden on both sides, takes about 15 minutes to cook fully. Drain on paper towels and serve immediately.
Recipe submitted by Pat, Holly, MI
Published on May 21, 2008