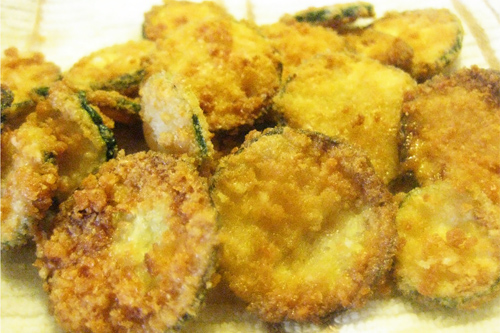 Coconut Fried Zucchini
photo by recipe author
Servings: 4
Preparation Time: 20 minutes
Heat coconut oil at low-medium heat in heavy bottom frying pan. Desired temperature is 375 degrees for frying.
Add two eggs to a medium size bowl and lightly beat them.
In a second bowl mix coconut flour, Parmesan cheese and salt together.
Dip zucchini slices into egg mixture and then place them in flour mix. Make sure to coat them well.
Fry the zucchini until golden brown, 3-5 minutes on each side. Place fried zucchini on a paper towel lined plate. Serve immediately and enjoy!
Recipe submitted by Tiffany, Junction City, OR
Published on October 21, 2011