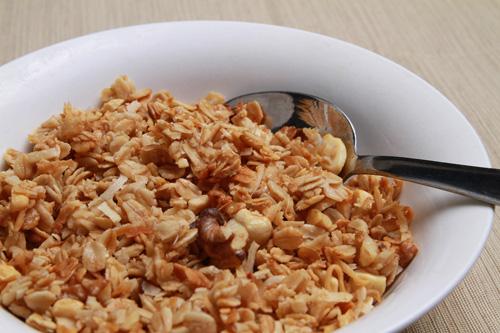 example photo shown
Preheat oven to 350 degrees and grease a large cookie sheet.
Mix all the dry ingredients together before stirring in the oil and brown rice syrup. Pour half of the mixture onto the prepared cookie sheet and bake in the preheated oven for 5 minutes.
Take the granola out and stir, then put bake for an additional 5 – 7 minutes. Repeat with second half.
This is a great homemade cereal and you can eat it with milk, kefir, yogurt or just plain!
Recipe submitted by Dorothy, Medina, TX
Published on March 22, 2008