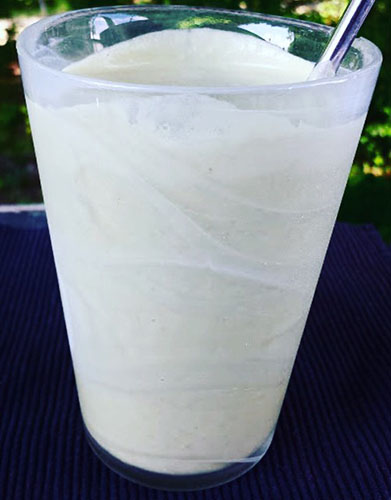 Coconut Matcha Cardamom Frappe
photo by recipe author
Servings: 1
Preparation Time: 5 minutes
8 ice cubes
1/4 teaspoon cardamom powder or 4 cardamom pods cracked open, use seeds
1 1/2 teaspoons raw honey
1 cup coconut milk*
1 teaspoon matcha powder
1/2 teaspoon vanilla extract
Blend everything together until smooth. Top with whipped cream, if desired (not pictured).
Homemade Coconut Milk:
*For the freshest coconut milk make homemade coconut milk. (See video at this link.)
Recipe by Orissa. Photo by Lynelle. Submit your recipes and photos here for a chance to win $50!
Featured Product
Top Quality. Organic. And just plain good.
The world's best organic seasonings at everyday prices.
All organic spices and seasonings are produced under strict organic guidelines without irradiation, genetically modified organisms (GMOs), or harmful pesticides, herbicides or synthetic fertilizers and are certified organic by Quality Assurance International (QAI). Premium flavor without compromise.
Buy Simply Organic Spices here!
Published on May 20, 2017