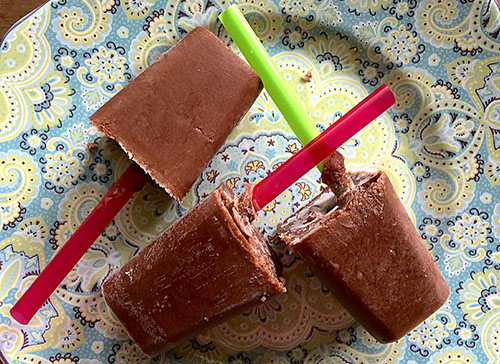 Coconut Milk Chocolate Fudge Pops
photo by recipe author
Servings: 6-8
Preparation Time: 15 minutes
Mix almond milk, coconut milk, vanilla, and gelatin together in a medium size bowl. Whisk until combined.
In a saucepan over medium-low heat combine coconut oil, salt, cocoa powder, and honey. Stir mixture until liquid and well incorporated.
Add contents of bowl into saucepan. Bring just to a boil, stir, and remove from heat.
Pour into your popsicle mold and freeze until solid (time varies depending on size of your popsicle mold, but at least 5 hours or overnight).
Homemade Coconut Milk:
*For the freshest coconut milk make homemade coconut milk. (See video at this link.)
Marijah from Columbia, KY won $50 for this recipe and photo! Submit your coconut recipes and photos here!
Published on May 30, 2016