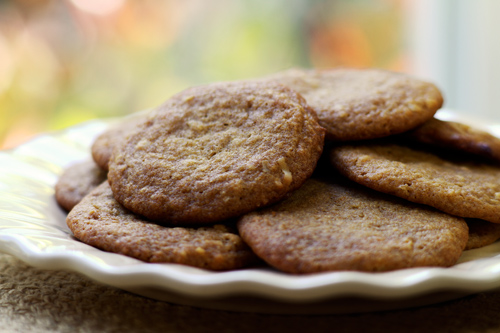 Coconut Peanut Butter Cookies
Prepared by Sarah Shilhavy, Photo by Jeremiah Shilhavy
Servings: 12
Preparation Time: 20 minutes
Preheat oven to 375 degrees F.
Beat together butter and coconut peanut butter for 30 seconds. Add sugar, honey, baking soda and baking powder. Beat together for 30 seconds. Add egg and vanilla and mix well. Add flour and shredded coconut and mix until all combined.
Roll out 1 inch balls and place on ungreased cookie sheet (line with parchment paper is needed). Press with fork and sprinkle with sugar if desired.
Bake for 7-9 minutes or until bottoms are lightly browned.
Cool on rack or cookie sheet, then enjoy!
Recipe submitted by Katrina, Carson City, NV
Published on July 16, 2010