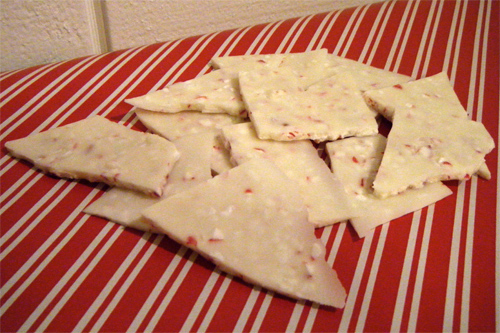 Coconut Peppermint Bark Recipe
photo by recipe author
This is such a delicious Christmas treat, with a healthy twist!
Servings: 10+
Preparation Time: 5 minutes prep, 20 total
In a small saucepan, combine coconut cream concentrate, white chocolate chips, and coconut oil.
Heat gently on low, stirring occasionally, until coconut and chocolate are melted and combined.
Remove from heat and stir in candy cane pieces.
Pour onto a parchment paper-lined pan and refrigerate for 10-20 minutes. When cool, break into pieces and store in an airtight container in a cool place. Enjoy!
Recipe submitted by Anna, Franklin, WV
Published on December 21, 2012