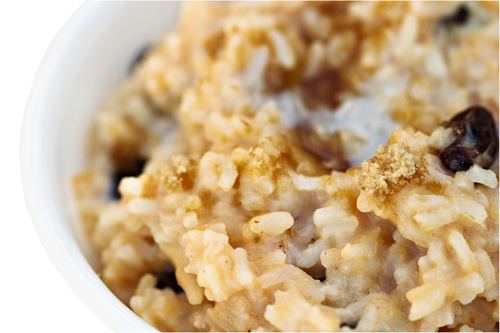 stock photo
Gluten-free
Preheat oven to 325 degrees F.
Place coconut oil in a 9×13 baking dish; set aside.
In a large bowl, combine the eggs, water, milk, sugar, vanilla, nutmeg and salt. Stir in the rice, raisins and coconut flour. Pour into prepared baking dish.
Bake pudding (uncovered) for 30 minutes. Sprinkle flaked coconut on top and bake for an additional 15 minutes or until a thermometer reads 160 degrees F. Serve warm. Refrigerate leftovers.
Recipe submitted by Caryn, Sacramento, CA
Published on July 22, 2009