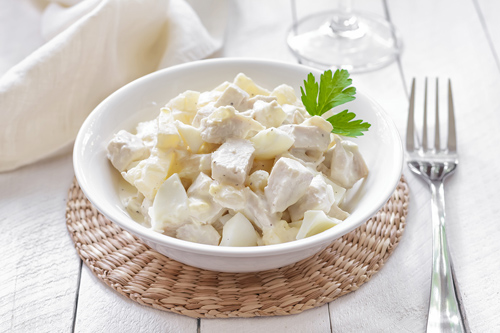 stock photo
4 servings
Boil chicken in a large stock pot full of water. When meat is done, pull out chicken and cool. Remove all meat from bones and skin. Return bones and skin to stock pot to make chicken stock.
Use 1-2 cups of the meat, cut up, for chicken salad. Save the rest of the meat for soup.
Mix all ingredients together in a medium sized bowl. Adjust to taste.
Recipe submitted by Kay, Mustang, OK
Published on July 5, 2009