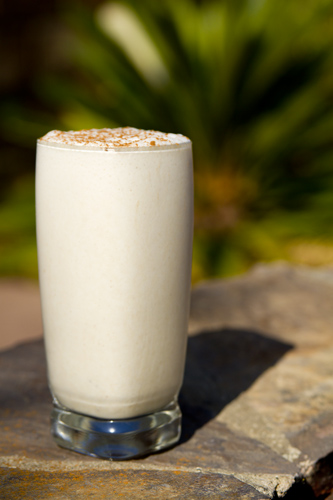 Creamy Coconut Cinnamon Smoothie
Prepared by Sarah Shilhavy
Photo by Jeremiah Shilhavy
I like to use either coconut milk or fresh raw milk for this recipe. A natural sweetener could be added as well, although the banana gives just the right amount of sweetness for my taste. I have also added fresh pineapple which gives it a nice tropical twist!
Servings: 1
Preparation Time: Less than 5 minutes
Place milk, banana, coconut cream concentrate, vanilla and cinnamon in blender. Blend on high for about 30 seconds or until ingredients are well combined. Slowly drizzle the virgin coconut oil into the mixture.
Recipe submitted by Kathy, Campbellton, TX
Published on July 27, 2011