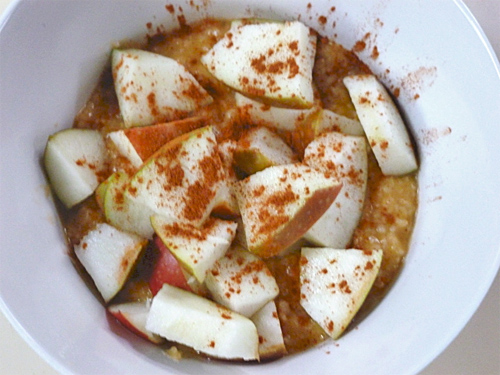 Creamy Fall Oats
photo by recipe author
Servings: 2
Preparation Time: 10 – 12 minutes
Mix the oats and water in a medium saucepan over high heat. Cover. Bring to a boil, and then reduce heat to simmer and cook oats for 5 or 6 minutes. Remove from heat and let sit for another 3 or 4 minutes.
Remove lid and stir in pumpkin, coconut oil, and honey. Spoon oats into serving bowls.
Cut apple into small chunks and divide between 2 bowls of oats and then sprinkle each with cinnamon.
Recipe submitted by Elle, Victoria
Published on October 10, 2011