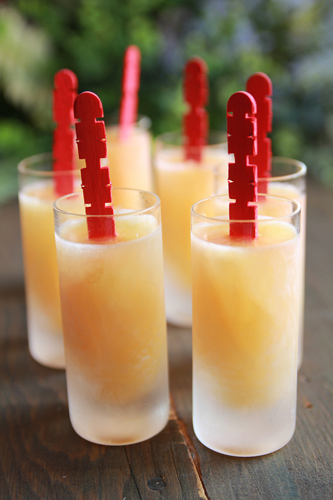 stock photo
A healthful, refreshing warm-weather treat
6 ounces pineapple juice
1/2 cup water
1/3 cup coconut cream concentrate
1/2 teaspoon fresh lemon juice
1 teaspoon whole organic sugar or stevia to taste
Optional: For more coconut texture add ¼ cup dried organic coconut flakes or shreds
Mix all ingredients together until well blended and pour into plastic popsicle molds (or ice cube trays with wooden sticks) and freeze until hard.
To un-mold, run hot water over the outside of the mold to loosen (twist ice cube tray).
A healthful treat or light dessert for kids and adults of all ages!
Recipe submitted by Carol, Palm Bay, FL
Published on July 2, 2008