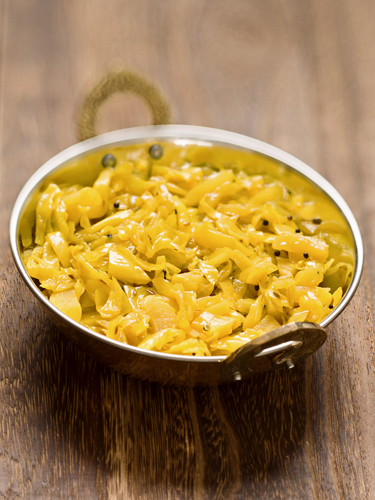 stock photo
Fry turkey bacon in large skillet till crisp. Place on a wire rack and set aside.
Add coconut oil, onion and curry powder to skillet and cook for 2 to 3 minutes. Add cabbage and lemon pepper. Put lid on and cook, stirring occasionally till cabbage is soft. Add a little chicken stock as needed.
Crumble bacon and stir into cabbage along with the salt just before serving. Garnish with toasted coconut. Enjoy!
Recipe submitted by Blair, Shreveport, LA
Published on May 10, 2009