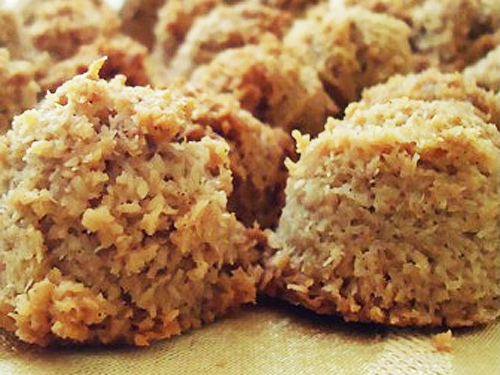 Easy Coconut Macaroons
Photo by recipe author
Servings: 20
Preparation Time: 20 minutes
Preheat the oven to 275 F degrees. In a bowl, mix together the first 4 ingredients. Slowly add the water until the texture becomes moist yet pliable (about the same as sticky rice).
Using a melon baller, ice cream scoop, or spoon, form the macaroons on parchment paper lined baking trays.
Bake for 55 minutes or until the edges start to brown. Makes about 30 1-inch cookies.
Recipe submitted by Evan, Marlborough, MA
Published on October 20, 2010