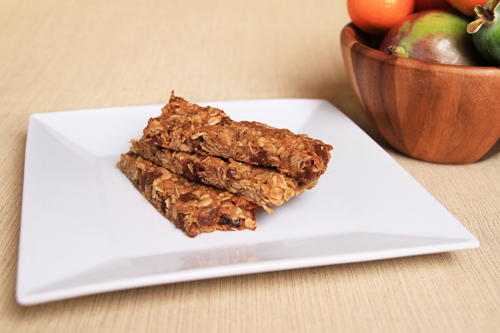 example photo shown
Preheat oven to 350.
Mash bananas well in mixer then add all other ingredients and blend well.
Place dough on a 12×16 inch jellyroll pan that's been greased generously with coconut oil. Pat out the dough into a rectangle about 1/3″ thick.
Bake at 350 degrees for approximately 18 ? 20 minutes. Cool on rack 15 minutes then cut in bars. Store in air-tight container and refrigerate.
Note: Before or after baking you may brush or drizzle a generous amount of melted coconut oil on top of the bars for an extra energy boost.
Recipe submitted by Sandra, New Port Richey, FL
Published on December 7, 2008