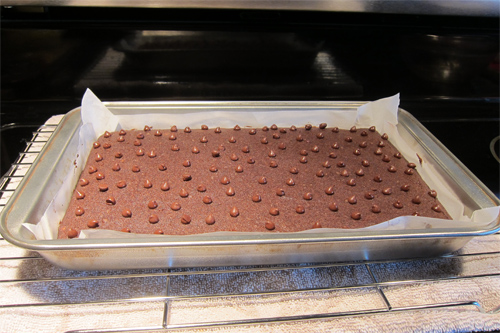 Easy Gluten Free Choco Bites Recipe
photo by recipe author
Servings: 18-24
Preparation Time: 15 minutes
Preheat oven to 350 degrees ºF.
Beat eggs in a bowl, then coconut oil. Blend thoroughly. Mix stevia, water and vanilla extract. Add the remaining ingredients, except for the chocolate chips.
Pour mixture to parchment-lined 8×8 baking pan.
Bake in preheated oven for 15 minutes.
Cool in pan and sprinkle with chocolate chips while cooling.
*You can grind your own almond flour by placing whole almonds in a blender/food processor and blending until you get a fine meal.
Recipe submitted by Emmardy, Maria Stein, OH
Published on September 13, 2013